09-05-2018
NEW VIDEO: Carlee's Song - "One Strong Little Ma'am"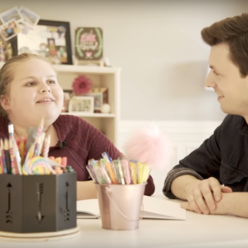 This is Carlee's Sing Me a Story Song made possible by Numotion and the Muscular Dystrophy Association. The song is written and recorded by Rachael Davis for Carlee's story, "The Life of Carlee" and the song inspired by the story is titled "One Strong Little Ma'am". What a powerful song & video.
To read the full story and hear the full song, click here. Donations made to the song will go directly to supporting the Muscular Dystrophy Association and Sing Me a Story.