06-09-2020
In Response to Current Events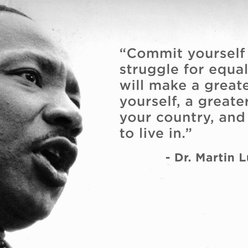 Austin here at SMAS writing from Minneapolis. To say Sing Me a Story is saddened and mourning the recent events here in Minnesota and elsewhere would be an understatement. Personally, as the founder of Sing Me a Story, I struggled with how to share our feelings on this. Humbly, how could my words even begin to reflect on the hundreds of years of inequality, injustices, Moms, Dads, Sisters, Brothers, Sons, and Daughters gone too soon for no reason? As we all know, this is just one tip of a huge iceberg that has been felt by our country's African American Community forever. While reflecting on what to say, I finally stopped and told myself, "Stop thinking about what to say stupid and start thinking about what to DO."
I started Sing Me a Story 8 years ago because I believed in my heart of hearts that as human beings, we're all the same. We all want what's best for our kids, we all just want to be loved, we all seek joy and happiness and given the opportunity, I believe we all want to give that back to others. But too often, it's the small, few trivial things that make us different that consume our focus. I wanted to change that.
All I know is music. It's been my life for as long as I can remember and I believe it's one of the few things in this world that has the power to change hearts and minds. And if we could change hearts and minds, I thought, and remind everyone that we all have far more in common than we often attribute to ourselves, we might actually make headway toward a better world. A world where people don't kill one another because of the color of their skin, the God they worship, or some other singular thing that might make us different. But instead, we would see truth - that we're ultimately all the same. An injustice on one is an injustice on all of us.
So, I started Sing Me a Story. My thought was if we gave deserving children in need, regardless of their circumstance, the opportunity to give us the one thing they all have which is their imaginations - and if we brought those imaginations to some of the biggest microphones we could find to ultimately remind us that we all have far more in common than we often attribute to ourselves, we might actually DO something. We might actually change hearts and minds.
Events like those that have occurred this past week here in Minneapolis have shown me that we haven't done enough. At Sing Me a Story, we need to work harder. We need to DO more. To our African American Community, I'm sorry. I'm sorry for your recent losses in George Floyd, Ahmaud Arbery and the list sadly goes on and on. I'm sorry for the centuries upon centuries of injustices and inequalities. There are no words. But for what it's worth, you have my word that both personally and on behalf of our small little organization, we will work harder. We will do more. And in so doing, we hope to make this world a more just, equitable, and peaceful place to live.
Humbly yours,
Austin Atteberry