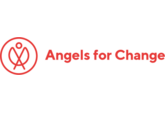 Angels for Change
Angels for Change is a volunteer run organization on a mission to end drug shortages through advocacy, awareness and a resilient supply chain.
Unified through Laura's Story, we are passionate about building support and awareness to create solutions that will provide equal drug access to patients in need.
Our focus is to advocate on behalf of any patient in a life-saving drug shortage, while building relationships with patients and members of the pharmaceutical supply chain ending all healthcare crises created by drug shortages.