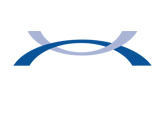 Tuberous Sclerosis Alliance
The TS Alliance is dedicated to finding a cure for tuberous sclerosis complex, while improving the lives of those affected.
Our story is one of determination and devotion—an unyielding determination to help bring about better treatments and a cure for tuberous sclerosis complex (TSC) and an intense devotion to all those who share this battle with us. Individuals and families. Health care professionals. Medical researchers. Friends and family. Everyone who has a stake in this fight can multiply his or her impact by linking arms and working together to bring this disease to the brink of a breakthrough.